At Deck By All Means, our goal is to give you an outdoor space that surpasses your expectations which is why we recommend TREX® RainEscape to all of our customers that have an elevated deck or are having one installed.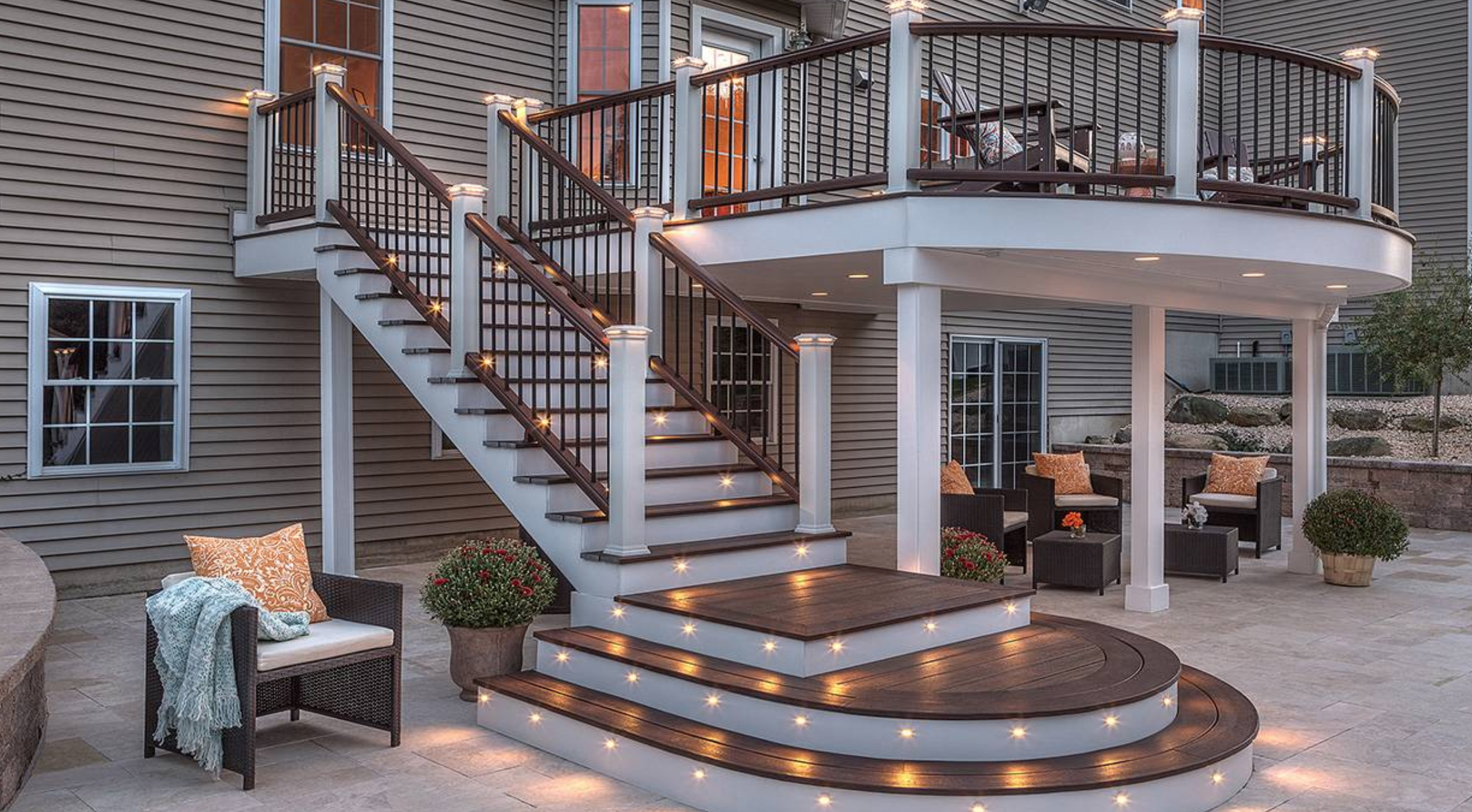 With TREX® RainEscape and utilities such as a ceiling fan, lighting, a gas fireplace, or TV, you are able to expand your outdoor area. Never heard of the TREX drainage system? We will fill you in on one of our favorite tools in our decking repertoire.
What is Trex® RainEscape?

Trex® RainEscape is a revolutionary under-deck drainage system that uses a network of troughs and gutters to divert water from your deck. It shields the area below the deck from rain, snow, sun, and other elements. It also provides 100% protection of the deck substructure from moisture and holds screws in place longer.
Double Your Outdoor Living Space
Once installed, Trex RainEscape creates a dry space beneath an elevated deck. You will love having the option to go under your deck anytime! Watching the big game upstairs but the sun is too bright? Head downstairs to continue the fun in the shade. Hosting a party on your deck and it starts to rain – no problem – move the party underneath and you can relax knowing your guests will stay dry.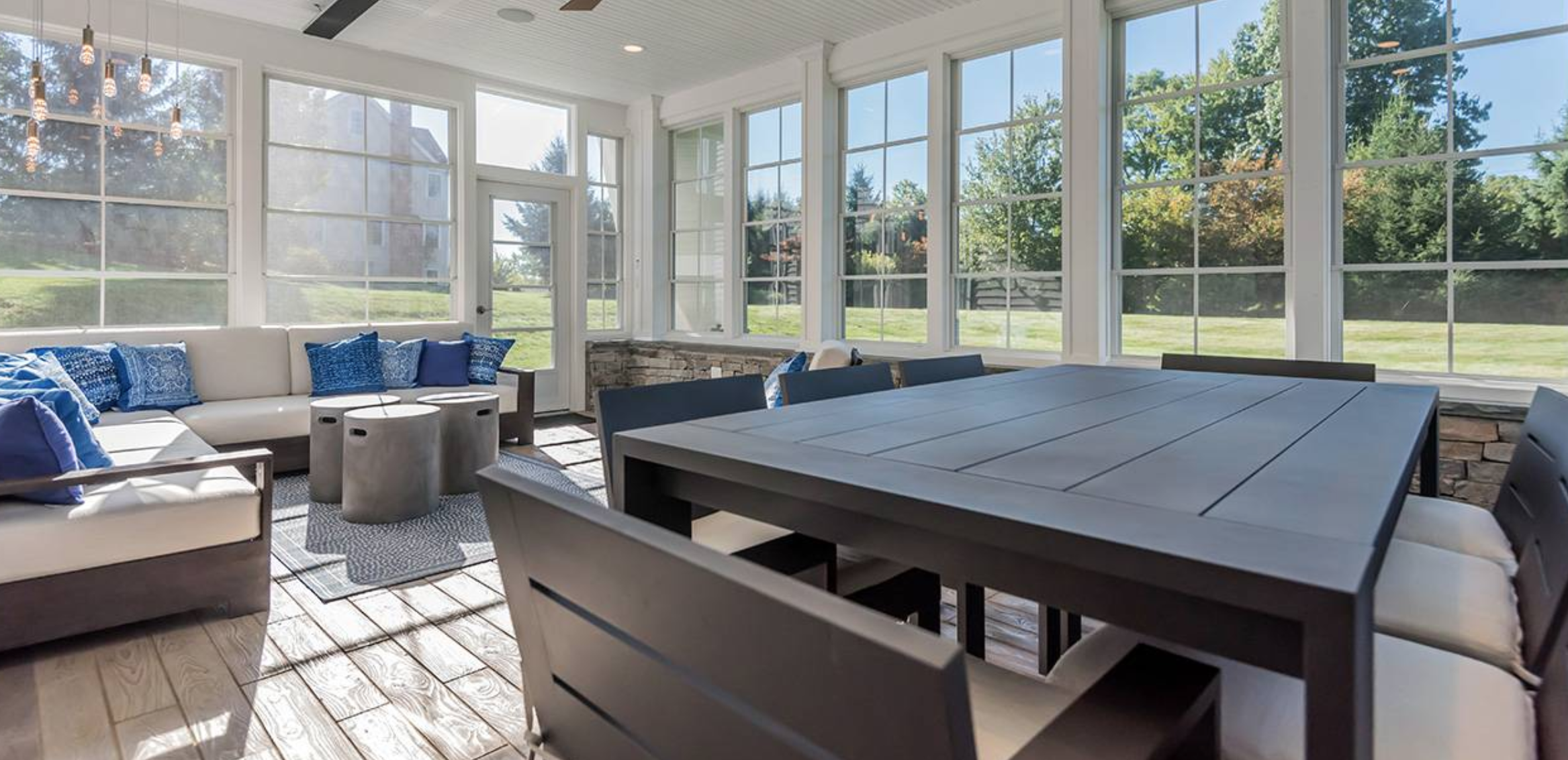 With the COVID-19 pandemic still underway, being able to be outside with friends and family is more important now than it has ever been. With two outdoor spaces, you will easily be able to accommodate guests and socially distance – rain or shine.
Not ready to add utilities? You will be able to use the dry space for storage or however else you please. Trex® RainEscape not only gives you extra living space, but it protects your deck as well.
Ready to Expand Your Outdoor Living Space?
With a Trex RainEscape system in place, you can design an outdoor living space that is perfect for your lifestyle! Our team has years of experience working with Trex® products including decking, railings, the RainEscape system, and more. Get a free quote today!
Source: TrexRainEscape.com