Porch and patio windows are a great way to extend your living space and at Decks By All Means, we recommend Eze-Breeze® Windows. Eze-Breeze is a trusted porch and deck enclosure system that is completely custom built to fit your home. Eze-Breeze has helped create three-season rooms for almost 40 years and we have years of experience installing them.
Why Eze-Breeze®?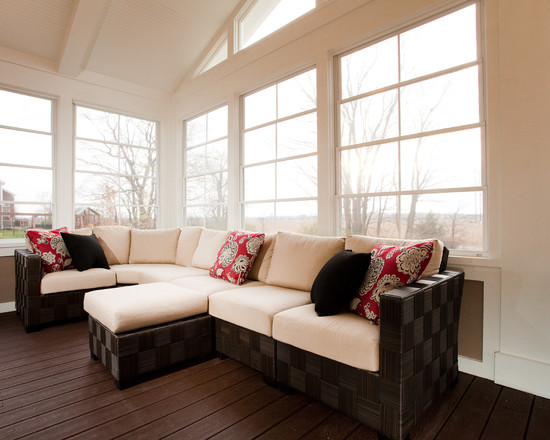 Eze-Breeze uses vinyl glazing in the windows which offers the transparency of glass without the cost or weight. The clean lines and pleasing proportions complement any architecture or style of home. Their products are constructed with durable aluminum frames that hold the screen and vinyl glazed panels in place. The vents have memory film instead of glass, allowing for clear views, safety, larger sizes, and less weight. The vinyl-glazed panels can be raised or lowered easily which is perfect for the ever-changing North Carolina weather. You can open the panels to enjoy the fresh air while still screening out insects and debris. Close them to provide protection from the summer sun, wind, rain, and dust while still enjoying the outdoors.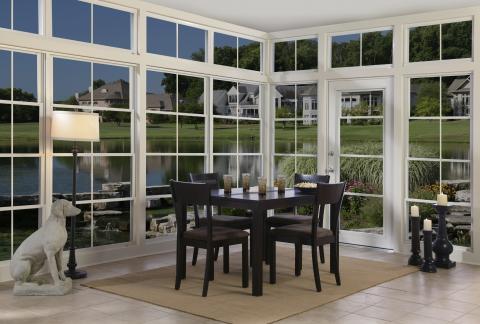 Eze-Breeze® sets the standard for strength, clarity of view, ease of operation, and great curb appeal. With Eze-Breeze® windows, we are able to make every patio, porch, and deck, usable throughout the year. There are many products to choose from that can fit any size and project. Eze-Breeze Sliding Panels fill the gap between screen enclosures and insulated four-season rooms. Eze-Breeze vertical units have four sliding vents that nest up or down over the attached screen. When completely open you have 75% screen. Remove the vents and you have 100% screen. Closed you have 100% protection from wind, pollen, and weather.
We would love to talk to you about how Eze-Breeze windows can transform your outdoor living space. Get a free quote today!
Source: EzeBreezeWindows.com