The most rewarding part of our job is getting positive feedback from our customers. When you're happy, we're happy! We love seeing your five-star reviews, so we thought we'd share a few recent ones here!
Les & Liz S. | Holly Springs
"Bob Means has been responsive and communicative since our initial contact. The crew paid attention to detail, resulting in a really well-finished two-level and complicated deck. A most competent and pleasant team to have around. Highly recommended."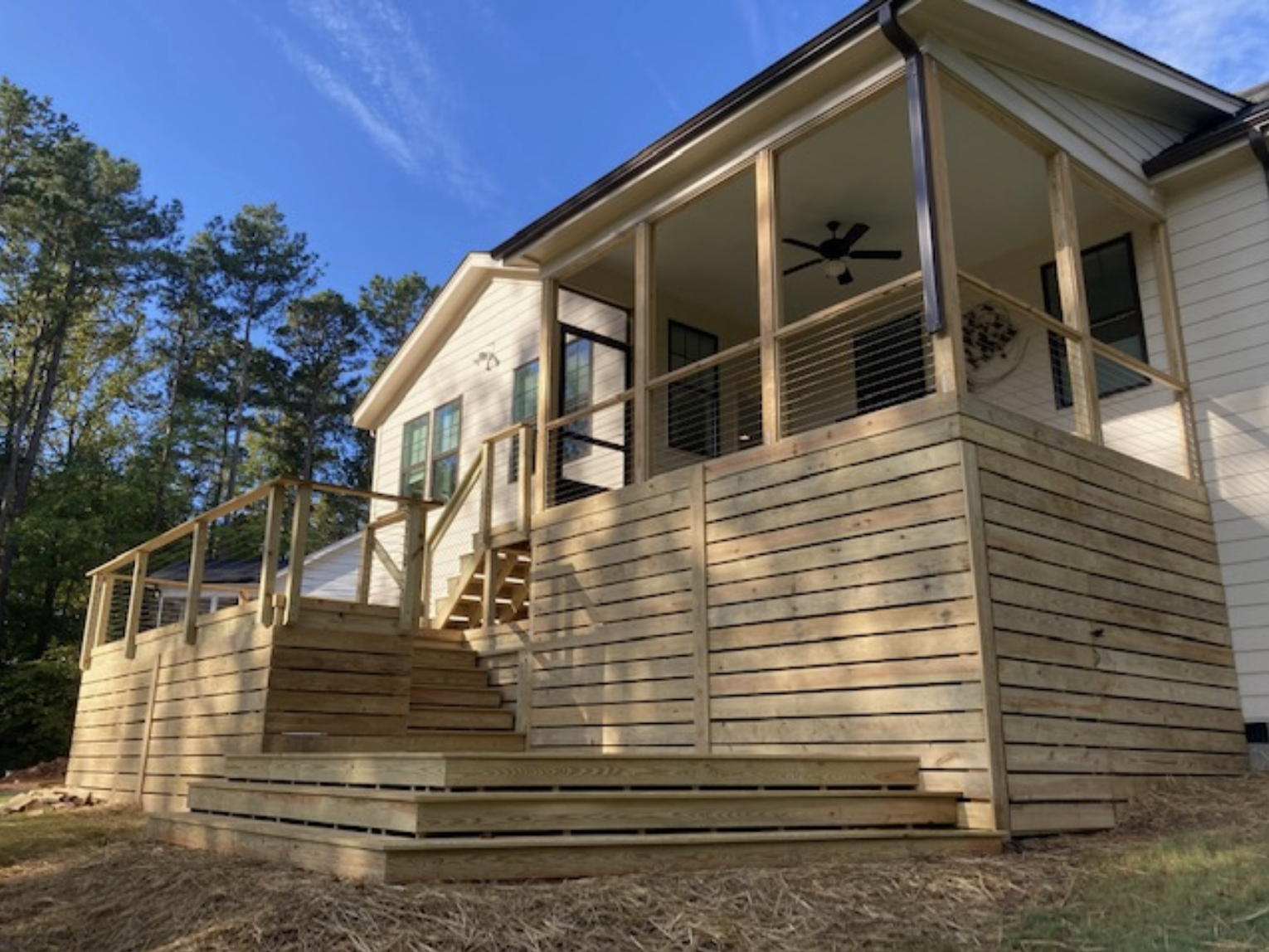 Van A.
"Bob and Decks By All Means constructed a deck at my residence. The deck was well built with quality materials. Bob and the guys constructing the deck were very responsive and the deck looks great. I would highly recommend this organization."
@Ozymandias __
"Had an 18×30′ deck built. These guys were professional and did a great job, and they were very reasonable on the price!"
Neal P.
"Had several quotes from multiple companies, Bob was the only non-sales guy/actual contractor that showed up. He's not going to come in and give you a sales pitch, he's just going to be straightforward about your project. The build has been great. And Bob's team was respectful and worked hard. Overall, the job was done well and we love our new space. I'd recommend Bob to anybody that wants a new deck at a competitive price."
Write a Review
Had a good experience with Decks By All Means and want to write your own review? Do so on our Google Business profile!