We are coming into our favorite seasons—spring and summer—at Deck By All Means. Of course, we love being outdoors, so we look forward to seeing the trends for outdoor living each year and figuring out ways to make them a reality for you.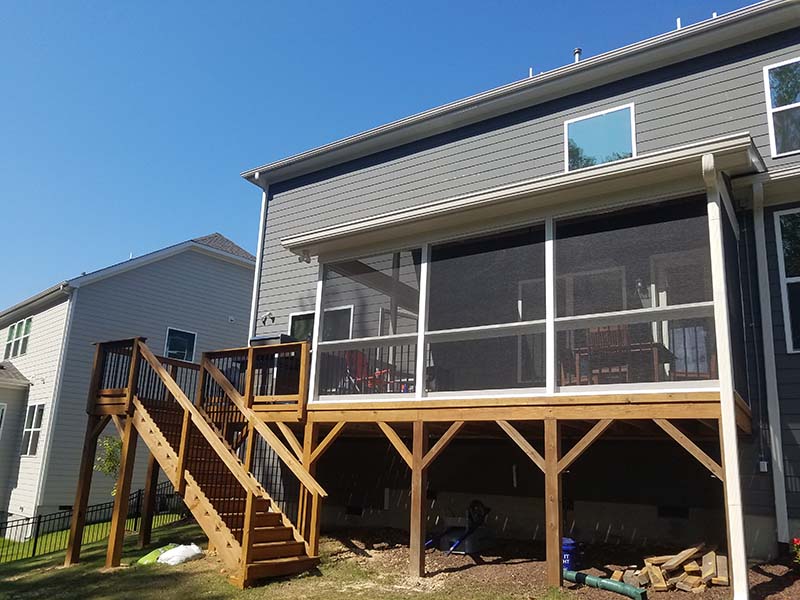 Here are the 10 outdoor living trends for 2021 from Veranda.
Outfitting Outdoor Living Spaces for Year-Round Use – At Decks By All Means, we are always trying to find ways that you can spend more time on our sunrooms, decks, and patios which is why recommend our custom 3-Season Room designs. 3-Season Rooms are the "convertible" of rooms in a home. They offer the security and climate control of the rest of your house, but open the windows and bring the outdoors in anytime. We use only the best materials and building practices to give you the sunroom that you have your mind set on. We also offer Eze-Breeze windows.
More Residential Gardens for Big City-Dwellers – Gardening on balconies and decks can do wonders for your mental health!
Greater Interest in Composting and Self-Sustaining Gardens – Composting is a hot topic right now, and the availability of community composting programs has increased by 65 percent since 2015. Composting helps reduce landfill waste and it can help your plants sustain themselves.
The Front Yard as the Next Hot Gathering Spot – The front yard is the new backyard 😉. Indoor gatherings may still be a long ways away due to the pandemic. Why not host on your front porch that we can custom design to fit all your needs?
Prioritization of Outdoor Lighting – Veranda predicts "the frequency of outdoor entertaining and our continued desire for natural beauty and inspiration will lead more people to invest and prioritize beautiful, functional outdoor lighting options."
Cultivating More Native Gardens – Avoid planting invasive species. Instead, garden with the locality in mind.
Greater Consideration of Garden Views from Inside – Travel to the French countryside from your 3-Season Room by planting a garden right outside the window.
The Return of the Cutting Garden – Some great plants for a cutting garden include allium, peony, gladioli, zinnia, and dahlias. If you don't have a lot of space, just a few herbs can be super useful in a pot that's easily accessible outside the door.
More Seamless Transitions Between Indoors and Outdoors – Creating a natural flow between the indoors and outdoors will help you maximize your home's space and give you a mental boost. At Decks By All Means, we specialize in deck building, custom decks, screen enclosures, and restoration projects that can do just that.
Tastier Edible Gardens with More Variety – Last but not least, is there anything better than an edible garden? Try planting beets, broccoli, cabbage, kale, and other hardy veggies.
You can view all of the trends at Veranda.com.
Ready to Create the Ideal Outdoor Living Space?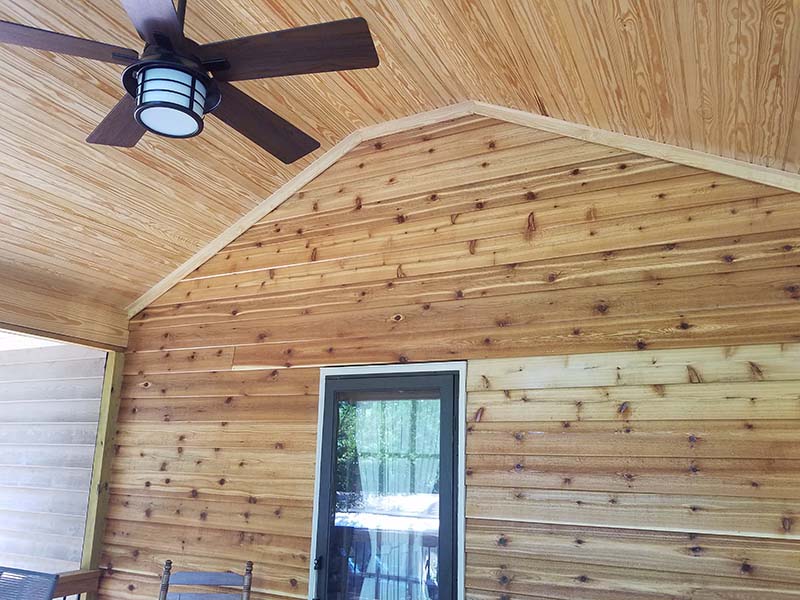 Whether you are looking to build a deck, porch, screen enclosure, patio, or sunroom, our team is ready to help you.